Naomi And Her Daughters In Law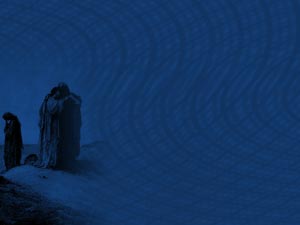 Title Layout
Title and Text Layout
Print Layout
Previous | Template Index | Next
Download (114 kb) | Find Related Pictures
Description: Orpah and Ruth Naomi's dauther-in-law left, when naomi's husband and sons died, she arose with her daughters in law, to return from the country of Moab,they went on the way to return unto the land of Judah.Naomi said unto her two daughters in law, Go, return each to her mother's house the Lord deal kindly with you, as ye have dealt with the dead, and with me. The Lord grant you that ye may find rest, each of you in the house of her husband.
Keywords: naomi, daughter's-in-law, gustave dore illustrations, blue, free christian powerpoint templates.
---
Download problems? | Want these on CD? | More Help | PowerPoint Templates

Use these Christian PowerPoint templates in your PowerPoint presentations everywhere -- for churches, education, projects, visuals, or anywhere else. There's some help available in the form of an online FAQ, and you can always get in touch with us if you have questions on editing these designs, or want more info on licensing. Have a great day.
Users of This Design Also Bought These Premium Designs:
PowerPoint includes it own amazing gallery of clipart and pictures. To access these, make sure you are online, click the insert tab on the Ribbon, and then click the Clip Art task pane, which lets you search and insert visuals on your slides
This tip is from my book, PowerPoint 2007 Complete Makeover Kit which I co-authored with Echo Swinford -- check the book now!
See Also: (More Designs):
Previous | Template Index | Next