Pictures
Date Created:
Last Updated: November 06th 2009
---
---
blog comments powered by

Disqus
Recent Blog Posts
---
Social Stuff
Get free PowerPoint backgrounds...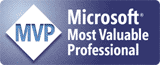 What does "Hole in the Paper" mean? This is a name for a graphic treatment that gives an appearance of something being visible from a frame of torn paper. Typically it is difficult to create a graphic of this sort in PowerPoint. So we decided to create something so easy. In fact, this ended up being so simple that anyone can now build this "hole in the paper" visual effect in just under one minute! How did we do that? We created everything other than the picture you want to use. All you need to do is insert your own picture, send it behind everything else in your "slide" and you are done.
Featured Book
Office 2008 for Mac All-in-One For Dummies
This book, authored by
Geetesh Bajaj
and
Jim Gordon
is the single most comprehensive content for Microsoft's latest Office suite offering for Mac users. Check the
book on Amazon.com...
---
---
We thank all webmasters linking back to Christianppt.com. If you would like to place a link on your site to this section, please use the following HTML code:

---
Microsoft and the Office logo are trademarks or registered trademarks of Microsoft Corporation in the United States and/or other countries.