Pictures
Date Created:
Last Updated: November 06th 2009
---
---
blog comments powered by

Disqus
Recent Blog Posts
---
Social Stuff
Get free PowerPoint backgrounds...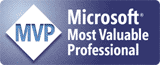 You may have seen text used creatively as a container for picture fills so many times - but did you realize that you could do it within PowerPoint - yes, all you need is PowerPoint and nothing else! Well, of course you still need imagination, the proper picture to use as a fill, and a nice thick, blocky font - but you probably have it all already - and we will help you put all these elements together within this quick and easy tutorial.
Learn how you can fill text characters with picture fills creatively.
Featured Book
Office 2008 for Mac All-in-One For Dummies
This book, authored by
Geetesh Bajaj
and
Jim Gordon
is the single most comprehensive content for Microsoft's latest Office suite offering for Mac users. Check the
book on Amazon.com...
---
---
We thank all webmasters linking back to Christianppt.com. If you would like to place a link on your site to this section, please use the following HTML code:

---
Microsoft and the Office logo are trademarks or registered trademarks of Microsoft Corporation in the United States and/or other countries.