Pictures
Date Created:
Last Updated: November 06th 2009
---
---
blog comments powered by

Disqus
Recent Blog Posts
---
Social Stuff
Get free PowerPoint backgrounds...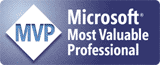 An indisputable fact of life in every company, every industry, every vertical, every geography, is that salespeople sell features when they should be selling benefits instead. This mistake is also chronic in presentations because presenters too often focus on their own message to the exclusion of their audiences, causing them to think: "Why should I care?" or "It's all about you!" Politicians fall into the same trap. A recent scientific study about persuasion in the political arena found that each side of the political spectrum tends to appeal only to the principles of their base and not to those of the opposition. Doing so not only fails to move any voters beyond those who are already committed, it also drives the wide wedge in our polarized country ever deeper. The latter problem is the equivalent of a presenter from a startup company pitching for financing only from an existing investor, or a sales person selling only to existing customers. The sales person thus gives up the possibility of gaining a new client or, better still, capturing a competitor's customers.
Featured Book
Office 2008 for Mac All-in-One For Dummies
This book, authored by
Geetesh Bajaj
and
Jim Gordon
is the single most comprehensive content for Microsoft's latest Office suite offering for Mac users. Check the
book on Amazon.com...
---
---
We thank all webmasters linking back to Christianppt.com. If you would like to place a link on your site to this section, please use the following HTML code:

---
Microsoft and the Office logo are trademarks or registered trademarks of Microsoft Corporation in the United States and/or other countries.