Pictures
Date Created:
Last Updated: November 06th 2009
---
---
blog comments powered by

Disqus
Recent Blog Posts
---
Social Stuff
Get free PowerPoint backgrounds...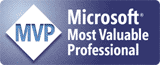 Many times one diagram can form the basis of another one! A distance cartogram can double as a target diagram -- or in case of what we explain in this issue -- it can function well as a hot-and-cold diagram! Over to our next topic for this issue -- we discuss Office Themes. Over a hundred of these have shipped as part of Microsoft Office installations but there seems to always be a different collection with each release -- find out which Themes shipped with which version in our exhaustive listing. We then show you how PCB files are useful for storing and removing PowerPoint interface customizations. We also have an exclusive conversation with Noah Menikoff who discusses FlightDeck, a solution that lets you catalog and create PowerPoint slides. PowerPoint 2013 for Windows users can learn about points, lines, and Themes. PowerPoint 2011 for Mac users can learn that there are ways in which you can make your chart Plot Area look different. And PowerPoint 2003 users will learn about PCB files. And if you are using PowerPoint 2010, learn how you can set any template or Theme as the default for new presentations. And finally, do not miss the new discussions and templates of this week!
Featured Book
Office 2008 for Mac All-in-One For Dummies
This book, authored by
Geetesh Bajaj
and
Jim Gordon
is the single most comprehensive content for Microsoft's latest Office suite offering for Mac users. Check the
book on Amazon.com...
---
---
We thank all webmasters linking back to Christianppt.com. If you would like to place a link on your site to this section, please use the following HTML code:

---
Microsoft and the Office logo are trademarks or registered trademarks of Microsoft Corporation in the United States and/or other countries.